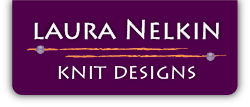 The 2023 N Club Sign-Ups
Yeah! I am so glad you are joining The N Club... it's easy, just choose your payment option from the drop down menu, and click the SIGN UP NOW button!
By signing up you are being charged a deposit of $25 and are committing to the balance of your membership being charged on February 15th, 2023.

Questions? You can see the schedule here, and read a FAQ here.
Payment Options (includes Domestic Shipping)
N Club with Beads- TOTAL US$320- $25 DEPOSIT, balance of $295 charged 2/15/23
N Club NO Beads- TOTAL US$305- $25 DEPOSIT, balance of $280 charged 2/15/23
International Shipping (charged when deposit is placed)
Canada - US$50
Worldwide - US$75

By signing up and paying the deposit you are committing to the entire club. No refunds or cancellations. This is impossible as all yarn and goodies are being ordered and dyed way ahead of time exclusively for the club. If you no longer need/want your kit when you receive it you are welcome to de-stash it!
Disclaimer: I will attempt to keep to the schedule announced, but due to circumstances outside of my control shipments and pattern releases might need to deviate from the schedule. In the unlikely event that this should happen Club members will be notified in a very timely manner.