LOLEMBER is back! Who's in for year #2??
Unwrap a present a day for 21 days and experience a countdown calendar "Lola Style!"
Last year I discovered a whole new side of my alter-ego Lola - the gift-giving queen! She stepped into your shoes and handpicked goodies that brought straight-up joy.
Each day of Lolember brings a new surprise, and the thrill of not knowing what's coming next is simply FUN.
What Is Lolember?
Lolember is the countdown calendar extravaganza brought to you by my alter-ego Lola (with a little assistance from me)! Brace yourself for a daily dose of laughter and joy starting December 1st. You get to unwrap a surprise from Lola every day for 21 days straight!
Let Lola bring the LOL to your Lolember and make each day unforgettable!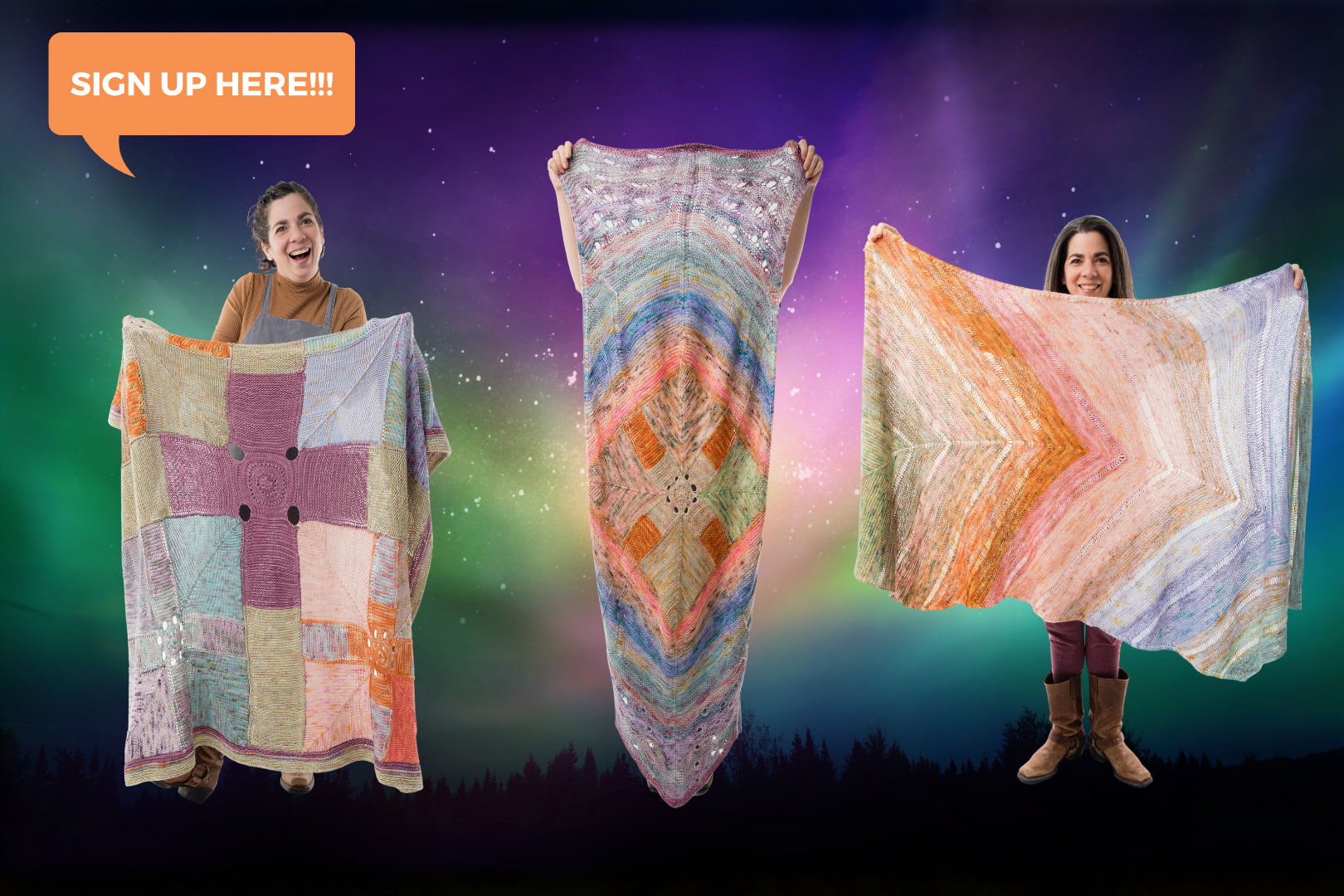 See the 2022 Lolember Designs here.


December 1st:
You will receive a download code for a brand-new pattern that will work with any 25 mini-skein set (in Fingering or DK weight). The full pattern will launch that day, with video support and a zoom party for Lolember members ONLY!
The pattern is designed to work with your mini-skeins as you open them, one mini at-a-time! (And yes, this pattern will be available to purchase separately on Dec 1st as well.)

December 1 - 21st:
Each day will bring you surprises of various sizes, from trinkets to goodies, straight from Lola herself. They'll be unique, cute, bizarre, and sure to crack you up.
There are two ways to participate in Lolember:
#1 Buy Lolember and The Yarn Package
You will receive the Lolember Box with 21 envelopes PLUS you will get a 25 mini-skein Smalliday Yarn set from Emma's Yarn (in fingering or DK weight).

#2 Lolember Box ONLY
You will receive the Lolember Box with 21 envelopes. If you want to knit the pattern released on Dec 1st you can go stash diving and use your own yarn or buy some new skeins from your LYS. You can still participate fully in Lolember!


ALL LOLEMBER Packages and Yarn Sets ARE READY TO SHIP to ensure you have your package in time to start the party on December 1st!

Still on the Fence? You can read a bit more about last year's LOLEMBER on the blog!
LOLEMBER ONLY-
$150 includes domestic shipping
LOLEMBER + Fingering weight Smalliday Set-
$370 includes domestic shipping
SOLD OUT!

LOLEMBER + DK weight Smalliday Set-
$370 includes domestic shipping
International Shipping
Canada - US$45/kit
Worldwide - US$65/kit
Questions? Please feel free to e-mail me, I'm happy to help!

By signing up and paying you are committed to your order. No refunds or cancellations. This is impossible as all yarn and goodies are being ordered and dyed way ahead of time.
If you no longer need/want your kit when you receive it, you are welcome to destash it on Ravelry!
Disclaimer: I will attempt to keep to the schedule announced, but due to circumstances outside of my control shipments might need to deviate from the schedule. In the unlikely event that this should happen lolmembers will be notified in a very timely manner.