5th ANNUAL KNIT ITHACA!!!




with Carol Feller (knitting needles crossed) and Laura Nelkin!
November 4th-7th, 2021

(with optional Spa Sunday extension)
SOLD OUT!
If you want to hear about future retreats sign up for my mailing list!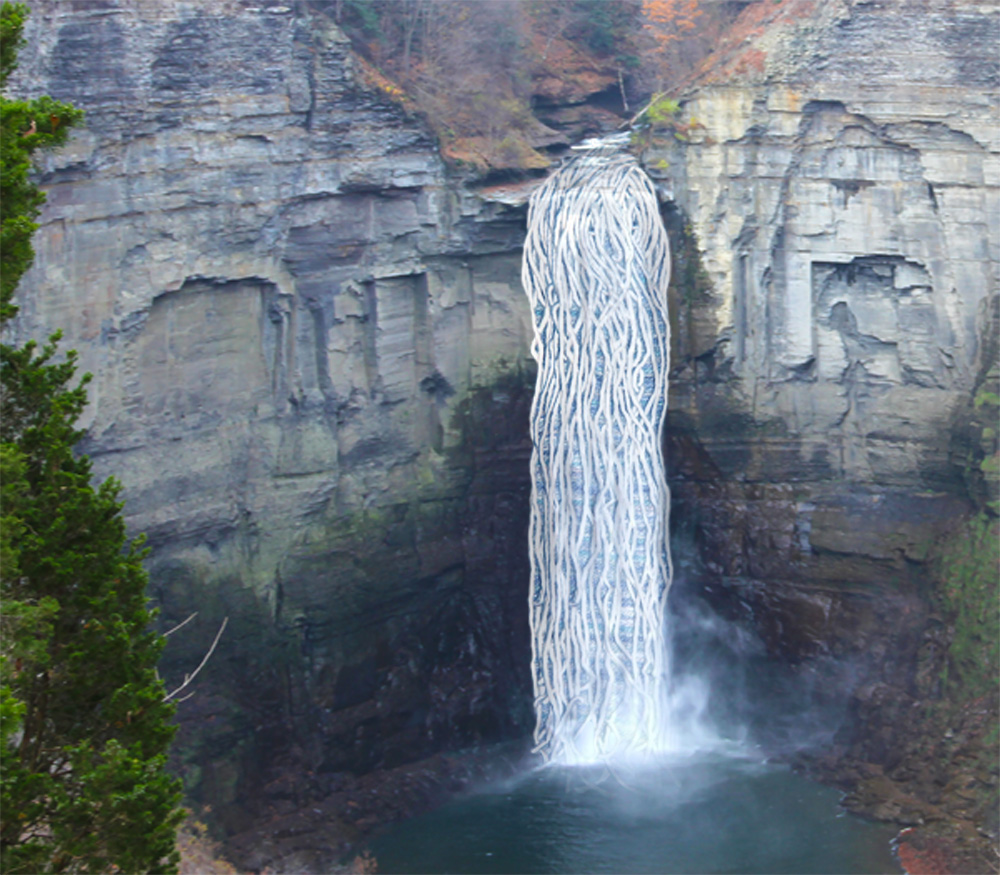 Knit Ithaca is my flagship retreat here in my hometown of Ithaca, NY.
I've planned an extra special intimate weekend with lots of time to expand our knitting knowledge, explore the Finger Lakes Region, eat great food, taste local spirits, and knit together!
Every year the workshops are different, and this year I am excited to welcome local makers to guide us through natural dying and jewelry making, in addition to having knitwear designer Carol Feller join us from Ireland. We'll also visit Ithaca's infamous local farmers market, see my favorite waterfall, and stay up WAY too late knitting and talking.

Knit Ithaca will be based at the Marriott, right in the heart of downtown. That means we'll be within walking distance to a plethora of amazing restaurants, shopping, coffee shops, used book stores, craft galleries, and bars. Our Knitting Headquarters (KHQ) will be the big meetings rooms on the 2nd floor of the Marriott that overlook downtown. These rooms will be open from 7am-11pm everyday just for us to knit and hang out together!
The retreat starts on Thursday Nov 4th at 3pm with check-in and then a local food spread, it ends Sunday morning at 11am (checkout time). Those staying for Spa Sunday will check out Monday at 11am.

What's Included in the Retreat?
Local Goodie Bag with supplies to knit the 2021 Knit Ithaca design!
Knitting Workshop with Carol Feller
Natural Dyeing Workshop with Sarah Gotowka of Luna Fiber Studio
Evening Jewelry Making workshop with Elaan Greenfield of The Metalsmithery
Trumansburg Tour with Laura to her favorite waterfall
Bus to Ithaca Farmer's Market on Saturday for lunch/local shopping extravaganza
Three Epic Knit Nights (note: there will not be a public knit night, these are only for retreat attendees)
Accommodations (optional)- 3 nights at the Downtown Ithaca Marriott, a lovely and modern hotel right in the heart of the city
Food and Meals- Local Food Welcome Spread, 3 FULL Breakfasts, 2 Dinners, and a cider tasting

Optional: Spa Sunday at The Spa at the Inns of Aurora (only 20 spots available)
Includes: Transport to the Spa, 1 spa treatment (you'll sign up for this with Laura), lunch at the spa and accommodations at the Marriott on 11/7.
FEES
With Hotel Room
$1500- shared/knitter per person (Two Queens)
$1070- shared/non-knitter per person
$1900- solo knitter (One King)
Commuters
$1100/knitter
$650/non-knitter
Note: Non-knitters participate in all meals and the tour but don't take the knitting classes or get a goodie bag.
If you are rooming with a non-knitter, you MUST register them when you register yourself.
If you are booking a King, register the non-knitter as a Commuter-Non-Knitter!

Spa Sunday Extension (per person)
$380- shared per person (Two Queens)
$540- solo (One King)
$250- commuter

A $400 non-refundable deposit will sign you up, your balance will be automatically charged on October 1st, 2021.
Once you are signed up, you will receive a confirmation letter with a link to a form that must be filled out. This is where you will let Laura know about your roommate choices (if you requested a double), your vaccination status, and any dietary restrictions.
Laura will not be assigning roommates. Please only sign up for a double room if you already have one lined up.

Signing Up
Sign Ups open 8/7 at 12 pm EST to members of Lola's Choice and The N Club.
If spots are still open on 8/8 at 12 pm EST they will be released!
A link will be sent to club members on August 6th; that link will not work until August 7th at 12 pm.
Getting To/From- Ithaca is easy to get to, you can fly in (the hotel has a free shuttle from the Ithaca airport), you can take a bus, or drive! There is inexpensive parking (not included) nearby the hotel, or valet parking at the hotel.
THE BOLD FINE PRINT
ALL ATTENDEES MUST BE VACCINATED.
SCHEDULE AND INSTRUCTORS SUBJECT TO SLIGHT CHANGE.... BECAUSE COVID.
(We are hopeful Carol will be able to join us from Ireland, but I have a backup instructor lined up who you will love if restrictions aren't lifted by November.)
WE WILL BE FOLLOWING ALL New York State and MARRIOTT MANDATED PROTOCOLS FOR COVID.
DEPOSIT IS NON-REFUNDABLE.
IF KNIT ITHACA 2021 is postponed then you can roll your deposit to the 2022 retreat and your spot will be secure OR you can request a refund.
The full registration fee (minus the deposit) will be charged on October 1, 2021.
Any Questions?
There is a thread in my Ravelry group here.
There is a thread in my Facebook group here.