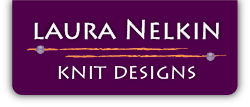 SIGN UP's for 2019 OPEN Sept 27th!
(sign up for my mailing list to be notified about future clubs!)
What is The N Club?????
It's three extraordinary Knit-Alongs, all happening in 2018! When you sign up you will receive three knitting kits designed especially for you by Laura!
All of these kits and their patterns are exclusive to club members! See the schedule below for details and the FAQ page for more information.

Each kit contains unique yarn bases in custom colorways dyed just for The N Club.
The 3 designs are exclusive to the club membership (for one year from release date).
Every pattern will have an optional beading component.
Each kit will contain:
Super Special Yarn designed specifically for the project
Any extraordinary tools for the KAL
A GOODIE (that will be so good! If you have been in Laura's clubs before you know that these are pretty special!)
Optional: Beads (this is new, you can now choose whether your kits come WITH beads or WITHOUT beads)
All 3 pdf patterns are included in the Club price. A download link will be automatically e-mailed to you when each pattern is released.
NEW!!! We will have a private Facebook group with LIVE events to share the contents of each package and unveil the design. So fun!!!
Schedule (subject to subtle change)
Kit #1-
Kits Ship: around January 10th
Pattern Releases: around January 25th
Kit #2-
Kits Ship: around May 16th
Pattern Releases: around May 30th
Kit #3-
Kits Ship: around September 10th
Pattern Releases: around September 25th
Do you have more questions? I've set up a FAQ here. Please read through that closely as it should answer many of them. If not, please feel free to e-mail me!