Welcome to the 1st annual Lolember!

25 spots left... sign up today!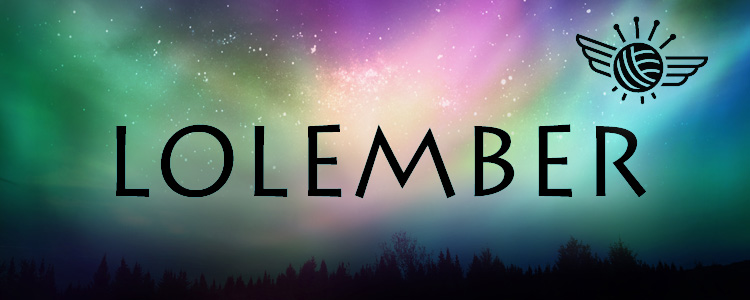 For years now I've been asked to come up with a design for a mini-skein advent set… and since Knit Ithaca has been postponed, 2022 is THE YEAR! I'm partnering with Emma's Yarn to design a big 'ol something for their 25-mini skein Smalliday Set, and thought it would be a FUN idea to throw a little Lola and Fingerlakes goodies into the mix!
How Does It Work?
You can purchase Lolember solo OR combine it with Emma's Yarn Smalliday Set (in Fingering or DK weight).
Starting Dec 1st you'll be opening a goodie a day from Lola for 25 days!
We'll be sharing our goodies, excitement, knitting and general holiday cheer in my Ravelry and Facebook groups
Lola puts the LOL in Lolember (if you know what I mean) and you can count on her to make each and every day special!
December 1st will be a download code for a brand-new pattern that will work with any 25 mini-skein set (in Fingering or DK weight). The full pattern will launch that day, with embedded video support and a zoom party for Lolember members ONLY! The pattern is designed to work with your mini-skeins as you open them, one mini at-a-time! (and yes, this pattern will be available to purchase separately on Dec 1st as well.)
December 2 - 25 you'll have small, medium and large sized goodies from Lola to open! Some days the treat may be physical, other days, more ethereal. Some days will be downright funny!
ALL LOLEMBER Packages and Yarn Sets will ship USPS Priority Mail the second week of November to ensure you have your package in time to start the party on December 1st!
Sign Up Options
LOLEMBER ONLY-
$150 includes domestic shipping
LOLEMBER + Fingering weight Smalliday Set-
$350 includes domestic shipping

LOLEMBER + DK weight Smalliday Set-
$350 includes domestic shipping
International Shipping:
Canada - US$45/kit
Worldwide - US$65/kit
Questions? Please feel free to e-mail me, I'm happy to help!

By signing up and paying you are committed to your order. No refunds or cancellations. This is impossible as all yarn and goodies are being ordered and dyed way ahead of time. If you no longer need/want your kit when you receive it you are welcome to destash it on Ravelry!
Disclaimer: I will attempt to keep to the schedule announced, but due to circumstances outside of my control shipments might need to deviate from the schedule. In the unlikely event that this should happen lolmembers will be notified in a very timely manner.