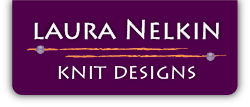 Greetings Knit-a-thon Team Member!
Thanks SO VERY much for joining in on the Knit for Food Knit-a-thon! We have raised over $30,000 in less than a week. We'll be sending out weekly e-mails to keep you in the loop!
1. When you signed up you should have received an e-mail with some initial tips and tricks for fundraising. Please let us know if you didn't get that and/or want to have us resend it. That is easy peasy!
2. I've set up a Facebook Group for us all to share fundraising ideas and get excited... one thing I've noticed that gets great response is if you personally text a friend/family member with a note about your participation and your link. This is particularly effective if you have knit them something in the past! (Maybe there were strings attached to that hat after all!)
3. Now that the yarn ball is rolling (in the most amazing way) I'm working on the schedule for the Knit-a-Thon! Does anyone know José Andrés at World Central Kitchen? I think we need an "in" if we want to get him on the schedule! What about Trevor Noah? Or John Stewart? LET'S DREAM BIG! What about other celebrities who knit or crochet? We'll need music too, is anyone BFF's with Lizzo? (Clearly this is the kind of work we can hash out in the FB group!)
The most important thing we can do right now is GROW! We'll do that by YOU sharing YOUR participation and inviting others to join YOU and/or support YOUR knitting effort! The more people participate, the more money we raise and that means more food gets to people who need it.
Huge Thanks Friends!
Laura and the Knit For Food Team!

Helpful Links:
Knit-a-thon
FAQ
Social Media Images