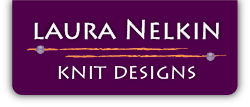 Greetings Knit-a-thon Team Member!
Thanks SO VERY much for joining in on the Knit for Food Knit-a-thon! We have just under 3 weeks until the big day. Last night we hit $100k raised, and in a fit of optimism I've raised our goal to $150k! WE CAN DO IT!!!!

Don't forget we have a Facebook Group to keep ourselves motivated and sharing ideas! We are doing this TOGETHER!!!
1. When you signed up you should have received an e-mail with some initial tips and tricks for fundraising. Please let us know if you didn't get that and/or want to have us resend it. That is easy peasy! Weekly group e-mails are linked at the bottom to make it easy to find information already sent out.
2. Considering what to knit during the TWELVE hour Knit for Food Knit-a-thon? If you want to dedicate some (or all) of your needle time knitting for others we've got some ideas for you on the blog!!
3. I LOVE this post from Beth (@mdquilter) on Instagram... take videos of yourself knitting!! Share them with your fundraising page! Use filters, have fun! and don't forget to use the hashtag #knitforfood. Video is a great way to share this ACTION! (i'm working on a hyperlapse video of me knitting... )
4. We are working on a press release! If you want that please reach out and I'll share it when it is ready!
The most important thing we can do right now is GROW the number of knitters joining in and fundraising! We'll do that by YOU sharing YOUR participation and inviting others to join YOU and/or support YOUR knitting effort! The more people participate, the more money we raise and that means more food gets to people who need it.
Huge Thanks Friends!
Laura and the Knit For Food Team!

Helpful Links:
Knit-a-thon
FAQ
Social Media Images
MERCH!

35 Day E-Mail
28 Day E-Mail